Manufacturers get API certificate through American Petroleum Institute audit
On July 26, 2016, American Petroleum Institute issued a formal API Specification Q1 certificate (Registration No. Q1-2894) to our company.
In 2001, SDMSSEAL manufacturers took the lead through the ISO9001 quality system certification in the industry.In order to further enhance the level of quality control and the need of market development, our manufacturers decided to the API certification apply at the end of 2014.After more than a year of preparation, the manufacturers's total guide into API management system specification, and ultimately passed the audit of API American headquarters review experts come to China on-site.
API certificate is once again on our manufacturers 's quality management level affirmation,it marks the manufacturers in quality fully integrate into the international advanced mode of management level and laid a solid foundation to comprehensive international strategy of manufacturers.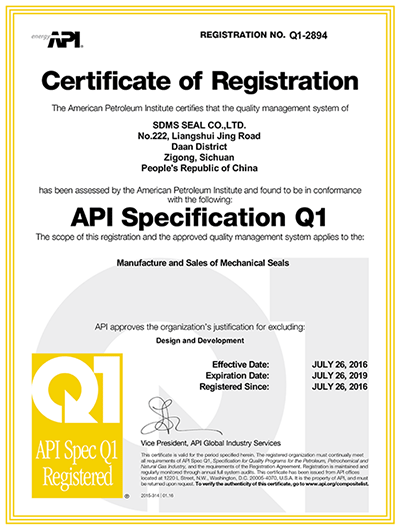 views:2398 lable:api ,api Q1, api china,API Spec Q1 company,